Raising Resilient Children During Unprecedented, Challenging Times
A FREE PROGRAM for parents and caregivers of children of all ages.
Dr. Robert Brooks—a leading expert on resilience—will describe specific strategies parents and other caregivers can employ to help children manage stress and uncertainty effectively and promote resilience. Dr. Brooks will also discuss how helping others – through racial justice activism or volunteer work – can promote resilience.
The author of "Raising Resilient Children" will welcome questions from parents, grandparents and caregivers to support children in becoming increasingly more self-disciplined, caring, hopeful, and resilient — even during challenging times.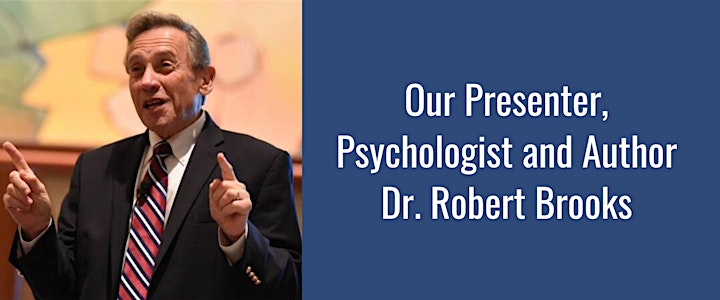 Dr. Robert Brooks, a psychologist on the faculty of Harvard Medical School and former Director of the Department of Psychology at McLean Hospital, has lectured nationally and internationally and written extensively about topics related to resilience, motivation, parenting, family relationships, and a positive school and work environment. He is the author or co-author of 17 books including Raising Resilient Children; Raising a Self-Disciplined Child; and The Power of Resilience: Achieving Balance, Confidence, and Personal Strength in Your Life. He has received many awards for his work, most recently the 2018 Mental Health Humanitarian Award from William James College in Newton for his contributions as a clinician, educator, and author. He has also served as a consultant to Sesame Street Parents Magazine. Additional information about Dr. Brooks may be found on his website www.drrobertbrooks.com